Advertise your business via Text SMS or Voice Message Call, The best way to reach direct in Hand & Mind……
In today's modern era mobile phone has become the mass medium for communication & SMS has become the most popular way of communicate instantly. So if you want to send your messages to multiple recipients in fewer efforts, Bulk SMS & Voice Messages services allow you to do that in very simple way.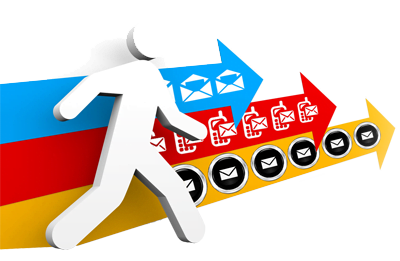 With this beneficial instant communication service you can grow your business rapidly. Bulk SMS service is useful to various industries such as Medical, Industrial, Community or Regional Groups.
There are some points which make Bulk SMS services very important to all :
Instant delivery at Lower Price
No need to choose of Operators as it has Direct Connectivity
Multiple Language Supports (UTF)
Instant Sending and Status Updating
Promotional & transactional SMS
Save Time & Efforts with Bulk Sending Options
We can see the amazing return even from a Simple SMS message if we used it strategically and you will get the huge increase in your business or sales or any other manners. With Help of bulk SMS you can easily notify your employee or customers. You can use this service to send instant notification such as Stock Price or Commodity Alerts, Holiday or other Event notification to Student's parents etc.
Get Started…
Step 1: Sign Up
Simply Sign Up or Log in to our SMS & Voice Message Panel & Get Ready to Enjoy the benefit of Bulk SMS & Voice Messages.
Promote your business now with us.
Step 2: Buy SMS
After simple registration, You can choose any plan or go for custom credit balance. Order & Pay and your account will load instantly.
Done ! you can go through to your Bulk SMS or Voice Message promotions.
Step 3: Start Sending…
Sending SMS is very simple, Just Upload the contacts or manually enter the numbers. Enter your messages and Send. You can also Schedule messages to deliver in future plus with our statics report you can track sent messages status.